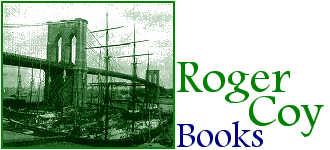 Thank you for visiting my site, click to the right for more catalogs,

 

Art books and art catalogs

 

and Medical and science are my strongest holdings.
If you wish to contact me, I kept my NYC cell phone: (718)496-2510  or [email protected]  


I BUY AND SELL RUSSIAN BOOKS!
Order Direct and SAVE!
 Закажите прямой и понизьте свою стоимость!
I have 800 books in Russian. У меня есть 800 книг на русском языке. Multiple book orders are always helpful in lowering the international shipping rates, too. Individual or Bulk purchases welcome! I will combine shipping charges. Я объединю стоимость доставки.
Medical Book News
I have acquired over the past few months approximately half of another of the old county medical society libraries. Over 15,000 books were thrown into the garbage because I was contacted at the last moment and although I reacted quickly, I was only able to save approximately 10,000 books. Most of these books are in good condition, some of them quite old. I have complete runs of several medical journals, including The Lancet, The New England Journal of Medicine, The Journal of Surgery, and more. Many are not online, yet, so send a note if you are interested.
in order to view newly acquired medical books,

 
>Keyword:    From a recent major medical acquisition






Western Penncylvania is working out nicely. I have been engaged in a major push to list thousands of art gallery catalogs, it is an operation of major proportions.

The best manner to search would be to keyword in the search window: Sculpture, paintings, pastels, watercolors, drawings, for instance, and then use the German and French translations of these words, as well, peintures, zeichnungen, aquarelles, and so on.




One category: We are engaged in the exciting process of the listing and presentation of part of a major collection of Antiquated Polish books. (To view them please click on the hyperlink to the left or paste 

Poland, Polish::Antiquated 
into my keyword window to the left). 
Pictures upon request
Russian Literature Translated into English
Also of interest to the international readers, we recently uploaded over 40 Russian books in translation from that delightful event, The Cold War. These books are from the classic Foreign Languages Press and Progress Publishers, Printed in the Union of Soviet Socialists Republic. The president must have read many of these back in college. There are at least 10 titles from Maxim Gorky. Only a few are without the dust jacket; click Here to view the list or paste the following into my Keyword window to the left: Russia::Translated into English
MOST OF THESE HAVE PICTURES, ALSO!
I have approximately 100,000 used books, including a large quantity of Medical and Science books, which is my primary specialty.
I also purchase books, should you wish to sell them.
Buy with confidence
NEW: YOU CAN NOW PURCHASE FROM OUR WEBSITE WITHOUT CREATING AN ACCOUNT! Our data collection system is safe because it is fully encrypted and maintained by an expert webmaster who is not underpaid. You can identify that the encryption process is in effect when you see the yellow highlight in the address bar with a little padlock image to the right. Furthermore, we do not store your credit card information: immediately after processing your order we delete the credit card number, expiration date, and three-digit code
Welcome to the home of RogerCoyBooks
 To see The Max Silverman books, please scroll down...
I am intending to stay in business! [this is an old post but has come true!--2/23/11]

January 5th, 2008
"Roger has too many books," GeorgeAnn once said.
We are presently confronted with a very difficult prognosis for the immediate and long term financial future. I intend to remain in business throughout. To do this I will be cutting back but will continue to offer the highest customer service standards. You will notice that I have added the following tag to many books while repricing: "Price reflects the current depression and its devaluation". This speaks for itself. I am aggressively dealing with the situation by making my books more affordable, though I have consistently been in the lower price ranges for years on many of my most valuable items, anyway. Thank you.

The Max Silverman books, linked from: www.alba-valb.org: 
We acquired a large collection of American history books, which have sold well. Presently there are still 184 of these books available. All are in Good to VG condition. These are primarily Revolution and Civil War, and include numerous socialist tracts, among which are numbered 18 Vols from Karl Marx and Friedrich Engels' Complete Works. I have been waiting for this load for over two years. We are in deep gratitude to a fine chap who goes by the name of Carl Silverman, as these were his father Max's books.
To view the Silverman selections just enter words: history buff  
 in the window to the left and click the Keyword button and then Search

About Us

We are a large online bookstore offering a total of 7,400 books with over 5,000 listings in medical and professional categories. Our antiquated medical selections reach into the 18th Century; and our single-author, single-topic specialized selections are deep. We also buy collections of all sizes, primarily on or near the east coast of the United States, with certain exceptions, of course. RogerCoyBooks is based in New York City.
Our selections are for the most part used books, but you will find numerous items clearly marked New or As New. We take pains to list the condition of our books correctly.
Some wise words from Sence of Various Matters of Weight and Consequence Relating Especially to Religion and State by John Seldon, published in 1639:
    "Books, Authors. The giving a Bookfeller his price for his Books has this advantage, he that will do fo, fhall have the refufal of whatfoever comes to his hand, and fo by that means get many things, which otherwise he never fhould have feen. So 'tis in giving a Bawd her price."


We Are Constantly Growing, or sort of



    The year 2008 provided reasonable acquisitions. We are constantly buying both small and large amounts of books of all sorts. We work tirelessly to make this retail online operation profitable while at the same time keeping our prices competitive, but fees are becoming problematic in listing on various sites and we are considering limiting our listings to this site and one or two others. Our primary goals remain the same now as they were when we began as a small bookstand on the sidewalks of NYC almost seven years ago: to list the books properly and ship them as swiftly as possible.